2023 Workshop:
Dream It! Plan It! Make it Happen!
FREE DIRECT SALES TRAINING WORKSHOP
In this workshop, we'll cover how to:
Get more leads, customers and teammates next year
Implement new sales strategies for 2023 (a lot has changed this last year!)
Create an action plan to map out your big goals
Bonus tips to actually make your dreams a reality — not just a daydream
Plus, free planning workbook!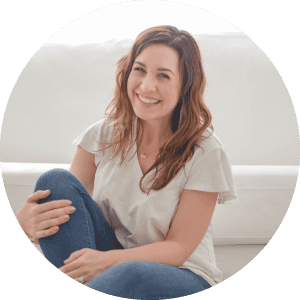 ABOUT BECKY
Becky Launder is the CEO and Co-Founder of Modern Direct Seller, author of 52 Tips: Build a Thriving Direct Sales Business, host of the Modern Direct Seller Podcast and brains behind the Modern Direct Seller Academy and the Direct Sales Insights Survey. The Modern Direct Seller Framework has been implemented by thousands of direct sellers worldwide. The Modern Direct Seller team also partners with direct sales companies to launch, grow and scale, while providing training and a learning management system to grow their social selling channel.
Becky is a former corporate marketing manager, turned six-figure direct seller. In her direct sales career, she was a top income-earner, led the fastest growing team company-wide, was named Team Leader of the Year (not once, but twice!), consistently earned incentive trips and had the honor of training on the corporate stage. Today, Becky empowers direct sellers to skyrocket their biz with modern training, simple systems and actionable strategies.