Back to Business Essentials
The fine-print: This post contains affiliate links, which means that if you click on one of the product links and make a purchase I'll receive a small commission at no additional expense to you. See the full affiliate disclosure in the footer for more info.
Monday was the first day of kindergarten for my oldest. She confidently ran into her classroom chit chatting with her friends from last year's TK class barely waving goodbye to me. Ahhh… so many emotions. I'm so proud of the little 5-year-old she has become. And, then all the #momfeels kick in and I. CAN'T. BELIEVE. I. HAVE. A. KINDERGARTENER. Know the feeling?
With school back in session, my regular work hours are back in full force. I've updated my goals, planner, content calendar and I'm ready to give my laptop (and HOT coffee!) my undivided attention this morning. It's quiet in the house. I finally feel like I can think again! Ha! So, it's back to business, ya'll! Let's talk business essentials.
With all the back to school shopping underway, I thought it would be fun to do a quick round-up of all my favorite Back to Business Essentials! I'd also love to hear what is on your list. Is there an office supply, a book or a tool that you can't run your business without? I'd love to check it out!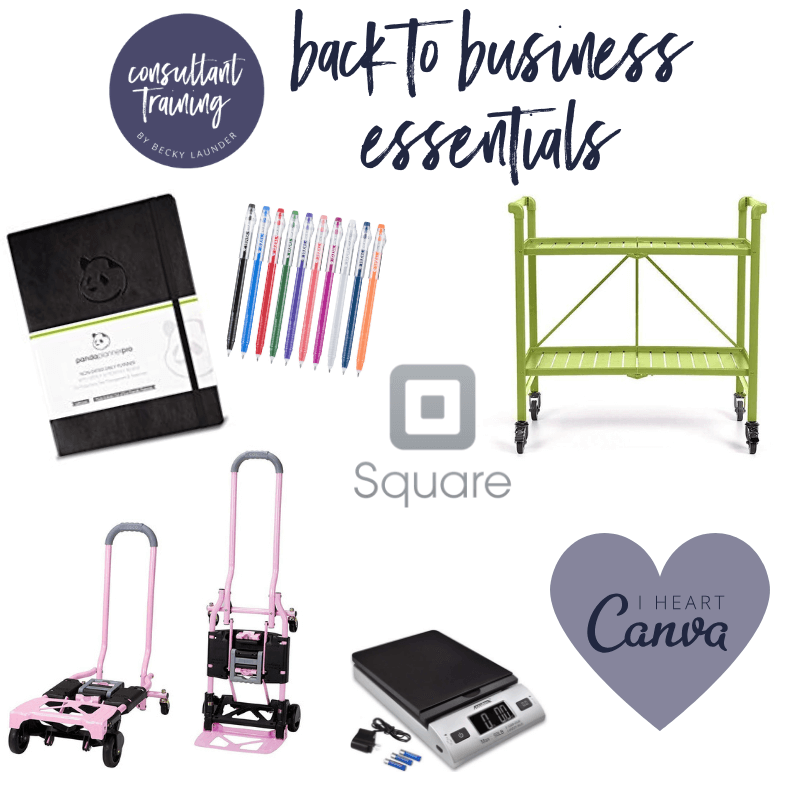 Here's to you, mama. You've sent off your kiddos to the first day of school so splurge a little on yourself. Enjoy that hot cup of coffee. Grab those office supplies you've been excited about. You know a good set of pens and a planner will kick your buns in gear as you tackle everything you want this school year. It's back to business and it feels sooooo good (well, at least until 2:10 until I interrogate my daughter all about her day!).