Freebie!  Grab your 75 captions + 15 bonus graphics!
Scripting, writing up fun messages, coming up with super creative content, it's not everyone's jam.
I get it.
You may always be looking for inspiration from others… hoping it will help you write up a better caption.
Do you stare at a blank screen and think "WHAT SHOULD I WRITE?"
Or, do you wish you had a Social Media Assistant that can just write up your posts for you?
Maybe you can find fun images to post, but just not sure what to write with them… and, are worried you might come across as too "salesy"…
Writing captions can be flippin' hard. Unless you're a professional writer, a social media manager, blogger or just have a major passion for writing — this part of direct sales can be SO hard.
If this sounds like you, I got you covered.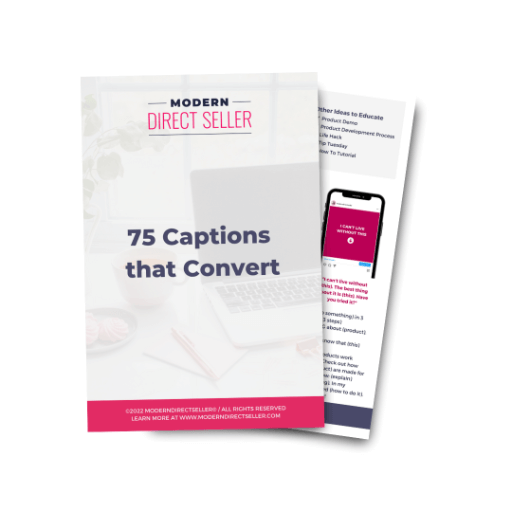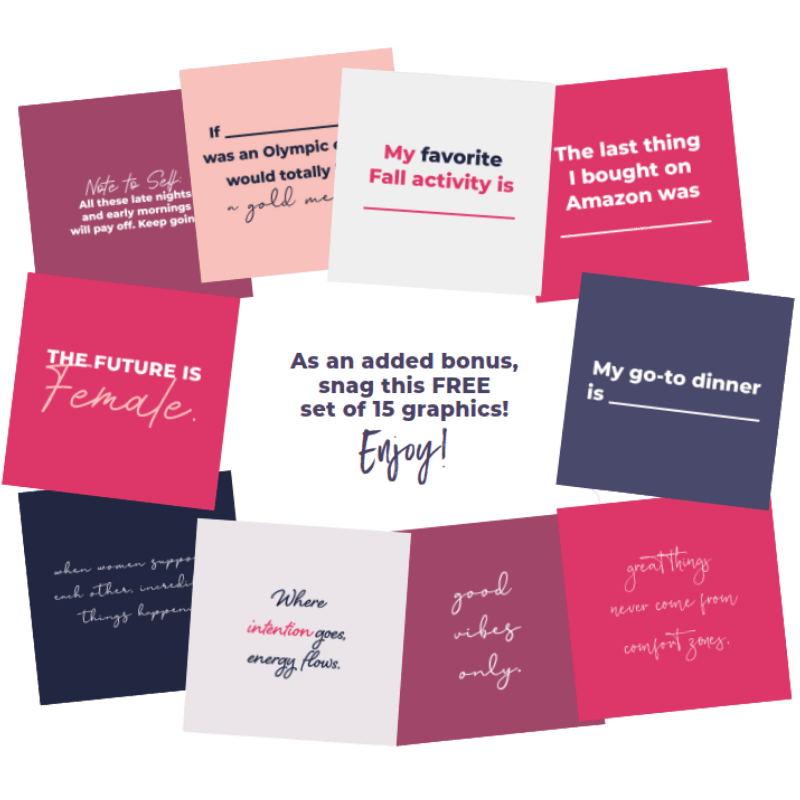 I've used these exact captions to build my 6-figure direct sales businesses. And, now I'm sharing them with you! In this 12-page instant download, you unpack a ton of value:
Learn 5 "types" of captions and inspiration for writing your own captions
75 Done-for-You Captions that you can copy/paste into your social media posts
Hot Business Tips to help you get ahead of your social media posts so you don't wake up each day worried about "what to post today" (ahem, I've been there – it stinks!)
4 Bonus Tips to get you maximum engagement on your posts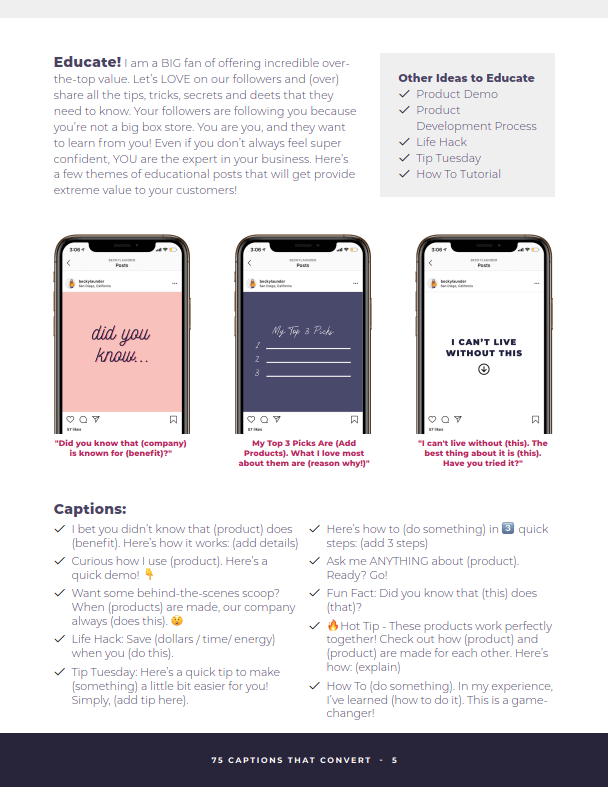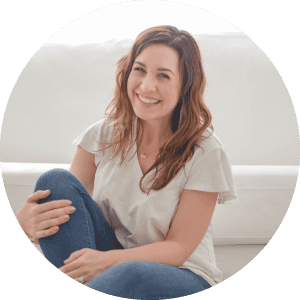 ABOUT BECKY
Becky Launder is the CEO and Co-Founder of Modern Direct Seller, author of 52 Tips: Build a Thriving Direct Sales Business, host of the Modern Direct Seller Podcast and brains behind the Modern Direct Seller Academy and the Direct Sales Insights Survey. The Modern Direct Seller Framework has been implemented by thousands of direct sellers worldwide. The Modern Direct Seller team also partners with direct sales companies to launch, grow and scale, while providing training and a learning management system to grow their social selling channel.
Becky is a former corporate marketing manager, turned six-figure direct seller. In her direct sales career, she was a top income-earner, led the fastest growing team company-wide, was named Team Leader of the Year (not once, but twice!), consistently earned incentive trips and had the honor of training on the corporate stage. Today, Becky empowers direct sellers to skyrocket their biz with modern training, simple systems and actionable strategies.
ABOUT MODERN DIRECT SELLER
Our mission is to provide practical training to empower Modern Direct Sellers to reach their big goals and find success in direct sales.
Whether you are new to direct selling or a seasoned pro, you're sure to find helpful tips, training and resources to rock your biz.