While many teach a traditional direct sales, party-plan system, it's a new world, ya'll. This ain't your momma's Tupperware party. We're living in a world with so many ways to connect, even catching up on your emails can feel daunting. With our smart phones at our fingertips, the many ways to work your direct sales biz on the go, continue to grow.
It's about meeting your customers where they're at — do they like to shop online? in-person? How do they like to communicate — via text? Facebook message? phone? There isn't a one-size fits-all solution that works for all customers. Being responsive and providing over-the-top customer service is what will differentiate you from a big box store selling a very similar product. It will also be what differentiates you from the hundreds, thousands or tens of thousands that sell the exact same thing as you.
GET READY FOR A FRESH NEW PERSPECTIVE ON DIRECT SALES
Molly is a Modern Direct Seller. Molly leverages email marketing and social media to grow her business, while consistently expanding her network through her daily interactions. She has a strong personal brand to stand out from all the others within her own direct sales company. She proactively builds authentic and genuine relationships that expand beyond the living room or a facebook group so she isn't as reliant on party bookings.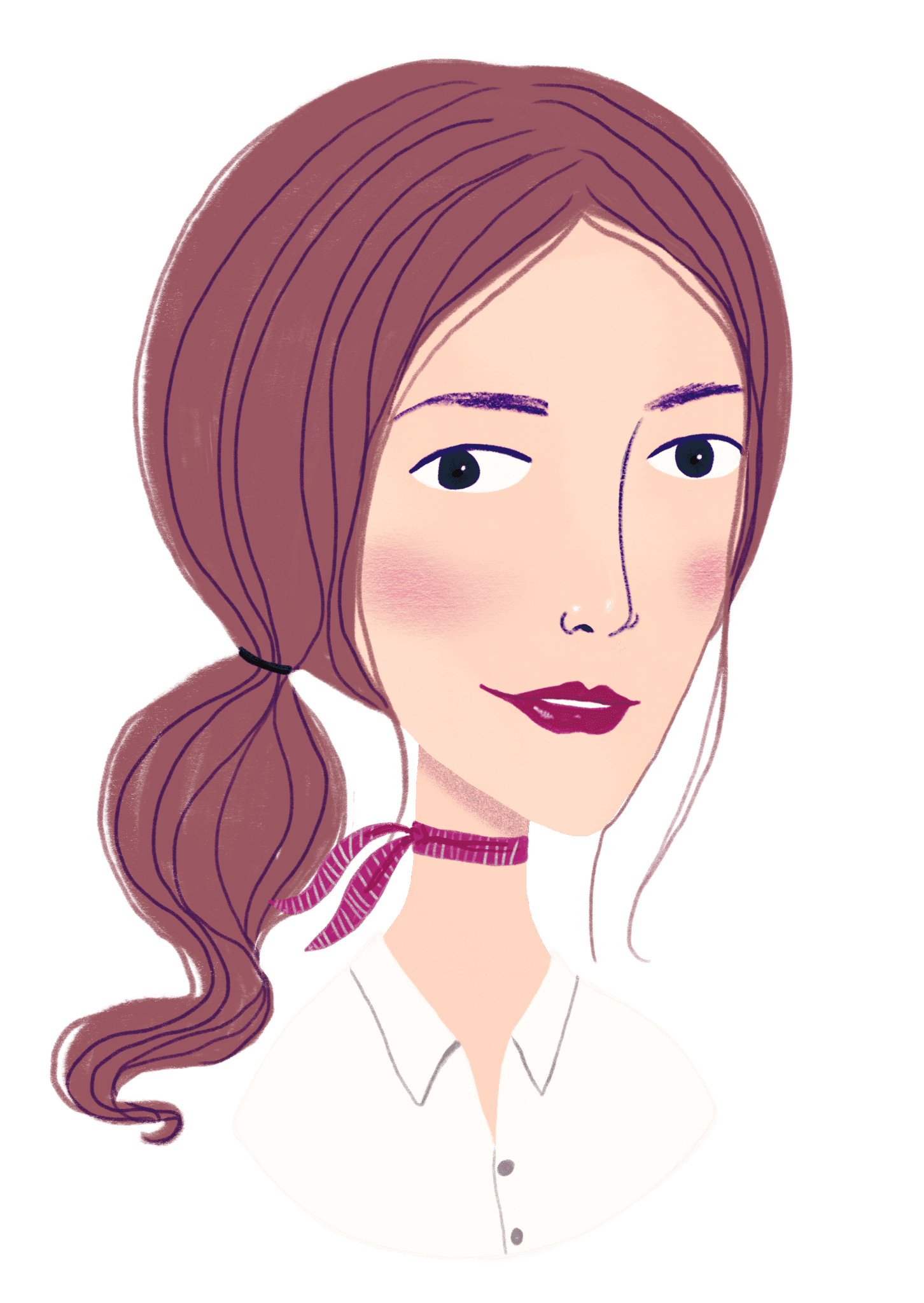 WAIT, WHAT?! NOT BEING RELIANT ON PARTY BOOKINGS. NOW, I'M LISTENING!
Yes, booking parties from parties is tried and true.
Yes, popping up in your friend's living room to share your product works.
Yes, carrying your catalog with you 24/7 is a no-brainer.
But, here's the thing. What do you do when you run out of parties? As a seasoned direct seller, I know what I do — I hustle. I drink a big cup of coffee and put my big girl pants on and schedule my own booking blitz. I message and reach out to anyone and everyone that might have shared even an inkling of interest in hosting a party with me. I've been there, done that. And, it works.
BUT BOOKING PARTIES IS JUST ONE PART OF THE FORMULA
ENTER THE MODERN DIRECT SELLER FRAMEWORK: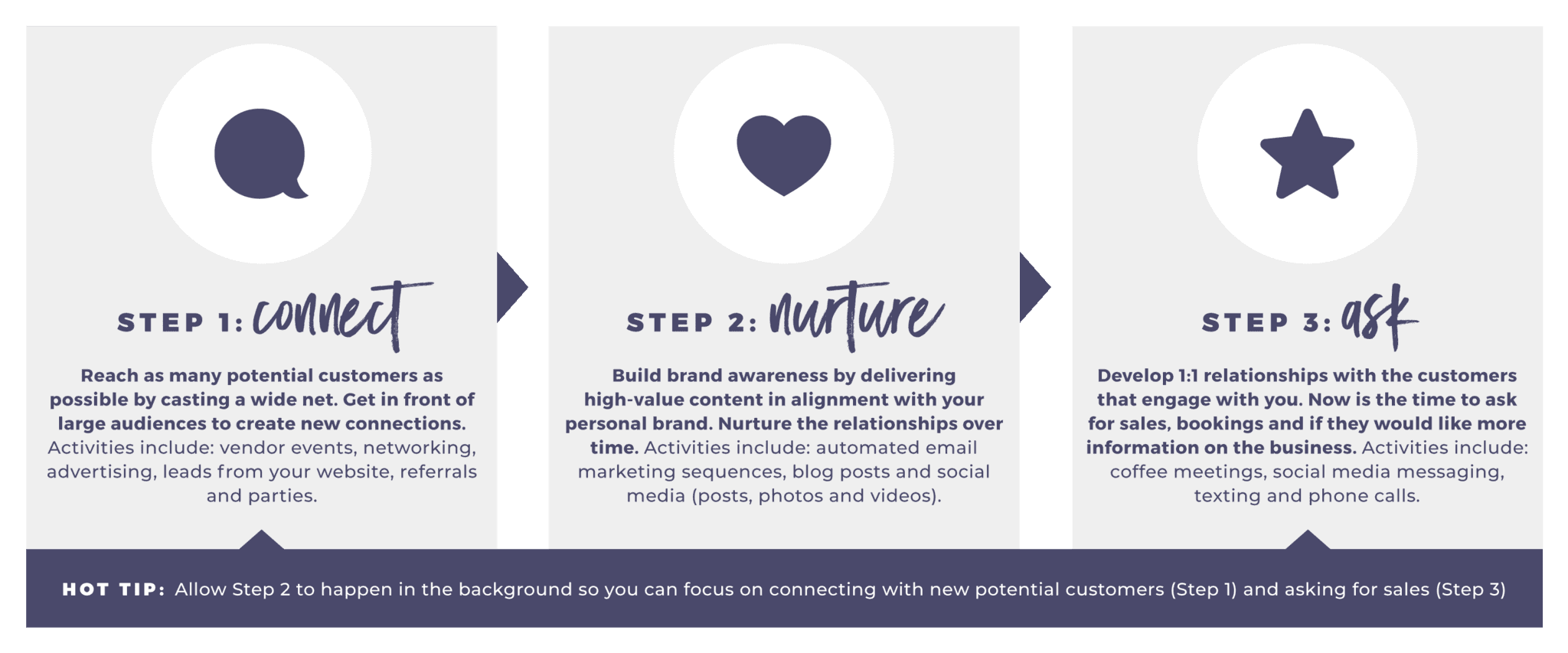 ARE YOU READY TO UP YOUR GAME AS A DIRECT SALES PROFESSIONAL?
GET YOUR MODERN DIRECT SELLER CHECKLIST
In this free checklist you'll find a comprehensive list of the steps to take to become a Modern Direct Seller.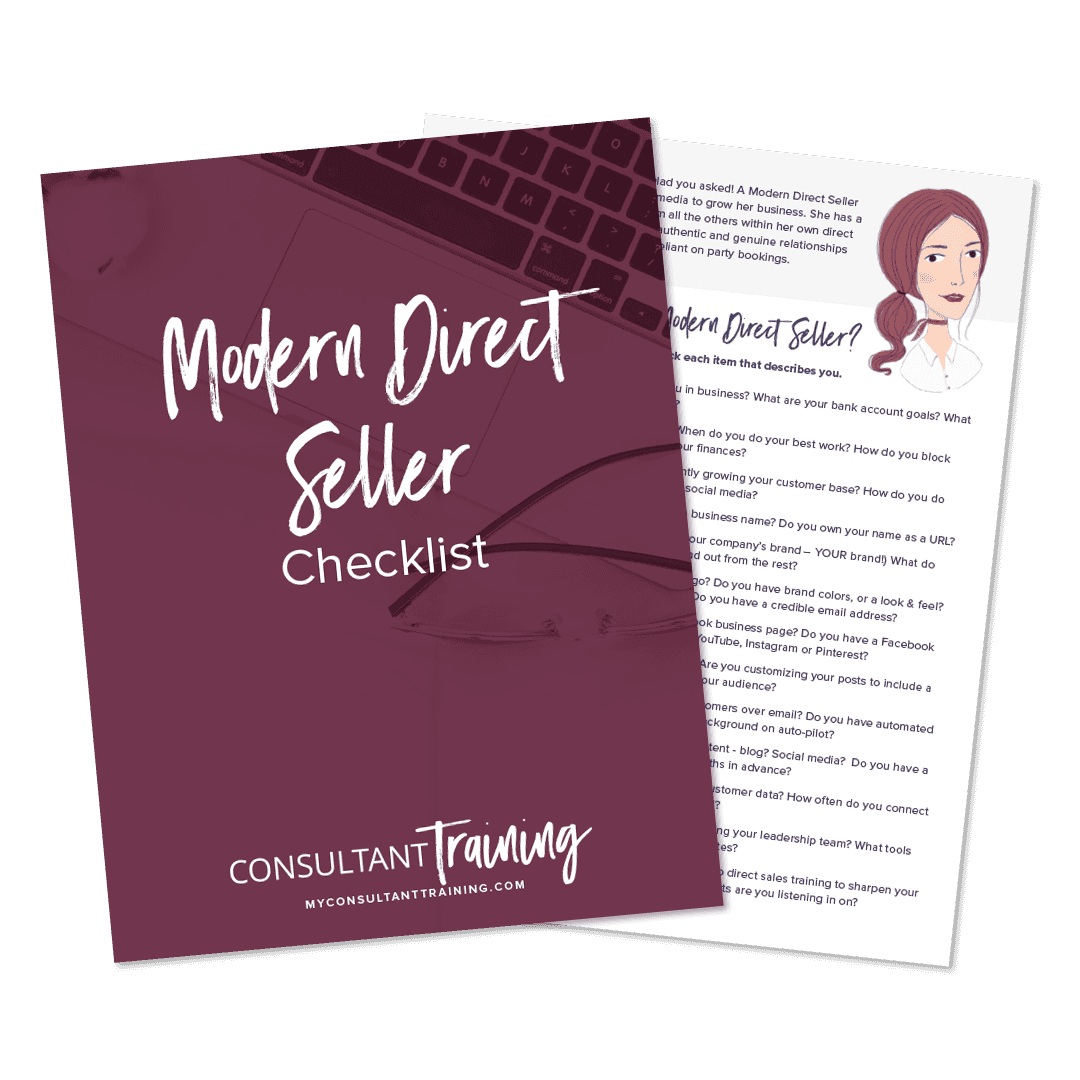 READY FOR MORE?
If you're looking to up your game as a Modern Direct Seller, you've got to check out our Academy. With access to the Grow Your Direct Sales Course Bundle, Fast-Track Follow Up Formula, Perfectly Crafted PMs, DMs and Texts, monthly masterminds, tech talk and office hours — you'll join an elite group of direct sellers running their businesses like a boss. Learn more about the Academy.