FREE Income and Expense Tracker
Keeping track of your income and expenses throughout the year is crucial to see how your business is performing. Doing it regularly (I recommend monthly) also makes it easy during tax time because you will already be prepared! To help you get organized we've created a direct sales tracker that includes an Income and Expense worksheet and mileage tracker. This is the same spreadsheet I used when I started my direct sales business. Use the form below to download our direct sales tracker then checkout the video for a quick overview and tutorial on using the spreadsheet!
Also checkout our related post about managing your business finances and preparing for taxes!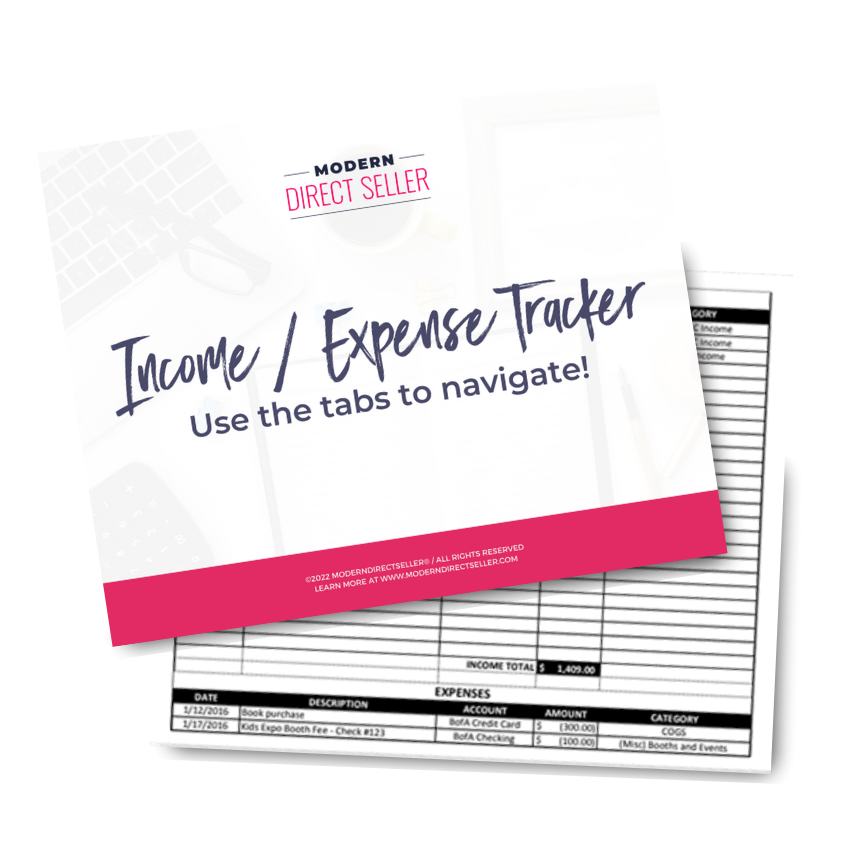 Free Income and Expense Tracker!
Enter your first name and email and I'll send you our free income and expense tracker to help you get your business finances organized and ready for taxes!
Get a tutorial of the Income & Expense Tracker beginning at 6:13 in the video below.
Changes:

2/4/2021 – Update some of the category descriptions.
2/4/2019 – Fix the check formula at the bottom to include all the Misc sub-categories.
3/5/2017 – Add additional sub-categories under Other Misc. Expenses.  Add additional clarifications in the Categories Descriptions tab. Include new categories in drop-down lists and tax filing section of Income&Expenses tab.