Erin is one of our Modern Direct Seller Academy members and has found modern direct seller success! And we interviewed her to learn all about it. Check out her story here.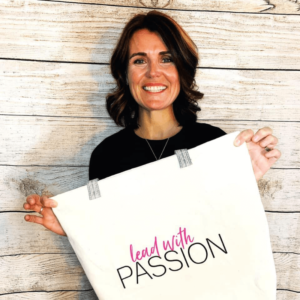 What is your Direct Sales Company & What inspired you to start your company? 
Hi! I am Erin Byrge, I started with Thirty-One Gifts in August of 2016 for $1, kit-free.  I was planning to use my commission for a fundraiser I was doing that summer and then just go inactive.  I was a full time high school math and chemistry teacher, with two very busy (non-driving) teenagers, who were training for an Ironman and raising $25,000 for charity.  I did NOT have time for a side gig… or so I thought. However, within 1 year from starting I was able to "retire" from teaching. Now, I am an Executive Director with a team of 180 amazing women.  I have earned every trip since I have joined at the highest level and have served 2 years on our prestigious Presidential Advisory Council (Top 6 in 4 categories).  
Tell us about your experience in the Modern Direct Seller Academy.
I joined MDSA in November of 2019 with full plans to use the trainings to *finally* get the ball rolling on email marketing.  I was going to pay for 1 month, do all the training in that 1 month, and then cancel my subscription.  I did NOT need to be in yet another FB group!  
Well, after 1 month, I upgraded to the annual membership, because this skeptic found her people!  The MDSA Facebook Community and Mastermind calls are my favorite places to brainstorm ideas.  Becky is a wealth of knowledge and is very hands on in the group.  The other group members share and give friendly feedback.  I am so happy I found this group of direct sellers to grow with!
What is your favorite part of being in the Academy?
My favorite part of being in the Academy is the sense of community I feel. I love getting together with other super creative and brilliant entrepreneurs to discuss ideas and connect. As a member of the academy I have access to all the courses, which are a bucket full of knowledge. Becky's lessons are easy to follow and are spot on! These courses have helped me grow my personal business and my team. I recommend my team to partake in all the free courses and content that the academy offers and the done-for-you training! Very glad to be a part of the Academy!
Since you joined the Academy, how has your business grown?
Since joining the Academy, I was able to accomplish my goal of establishing my email marketing list for my business. I have learned so much about building relationships through email marketing which has really helped me grow my business! The academy also helped me to launch my OWN website! I was a little stuck in growing my business, but through the help of the Academy I was able to learn and implement all the helpful information into my own business! 
What advice do you have for NEW direct sellers?
Advice that I would give to new direct sellers is to not decide for others. It might be your job to ask, to promote your business, to host and join in a particular way, but it is their job to decide. So give people options but leave the decisions making in their hands! 
What advice do you have for direct sales LEADERS? 
One advice I have for direct sales leaders is lead by example. We all have different perspectives and different backgrounds and sometimes people that join your team do not have the same goals that you do. 
How can others connect with you?
Connect with Erin!
Website: www.ThisGirlsGotGifts.com
Facebook: www.facebook.com/thigirlsgotgifts
Instagram: www.instagram.com/erin.byrge
What is your Academy Referral Code? ERIN-BYRGE-MDSA

Thank you, Erin! We are so glad that you are part of our Academy!