Let's Meet: Lorna Pasinato
Lorna is one of our Modern Direct Seller Academy members and has found modern direct seller success! And we interviewed her to learn all about it. Check out her story here.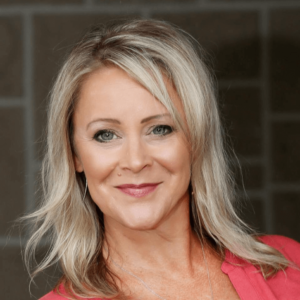 What is your Direct Sales Company & What inspired you to start your company? 
Hi! I am Lorna Pasinato, I had been a customer of Thirty-One Gifts for a year before I knew that I could join and get a discount. So I joined, and became my best customer for the first year. I went to our National Conference ONLY for a girls weekend getaway. It was that weekend that I learned exactly what our company was about. The mission, the philosophy and the core values that spoke to me made me realize that this was a company that I was proud to be part of and that there were so many opportunities that I could share with people. I also learned that I could make a LOT of money and even earn free trips! As soon as I got back from that weekend, I added my first 2 people to my team. Then 4 more. And 4 more. Within 4 months I was promoted to a leader and 3 months later earned my first incentive trip. In the past 5 years, I have been blessed with earning 5 Incentive Trips, speaking at National l Conference twice, teaching the field, leading my team of 125 amazing women and sitting on our Leadership Council and Presidential Advisory Council for the last 2 years. I am blessed to wake up every day and be inspired by so many incredible role models in this industry and I look forward to continuing to change lives through sharing the gift of Thirty-One! 
Tell us about your experience in the Modern Direct Seller Academy.
My experience in the MDSA has been good. I feel that the information is relative and right at my level of what I need at this moment in my business. Becky is smart, encouraging and also sensitive to what the world is going through right now.
What is your favorite part of being in the Academy?
My favorite part of the Academy is the monthly Done-For-You Trainings! Although, I haven't attended all of the calls and options but I do love this great feature of the academy!
Since you joined the Academy, how has your business grown?
Since joining the academy, my mind has expanded and made me think outside of the box of Direct sales.
What advice do you have for NEW direct sellers?
One advice I have for new direct sellers is to always keep an open mind to what is possible in this business, there is nothing that is impossible and that you should always DREAM BIG!
What advice do you have for direct sales LEADERS? 
One advice for direct sales leaders is to celebrate and encourage your team for even the smallest gains! 
How can others connect with you?
Connect with Lorna! 
Website: CanadianBagLady.com 
Email: LornaPasinato@gmail.com
What is your Academy Referral Code?  LORNA-PASINATO-MDSA

Thank you, Lorna! We are so glad that you are part of our Academy!