7 Fast Ways to Boost Holiday Sales
The holiday season is here! Which means holiday shopping AND holiday shipping cutoffs. Depending on your company's shipping deadline, you most likely have a shipping cutoff mid-December – this leaves for one last AWESOME push to close out the year strong!
For this reason, I wanted to take a little time to give you some last minute ideas to reach those BIG goals. Let's get to it.
7 Fast Ways to Boost Holiday Sales–before holiday shipping cut offs!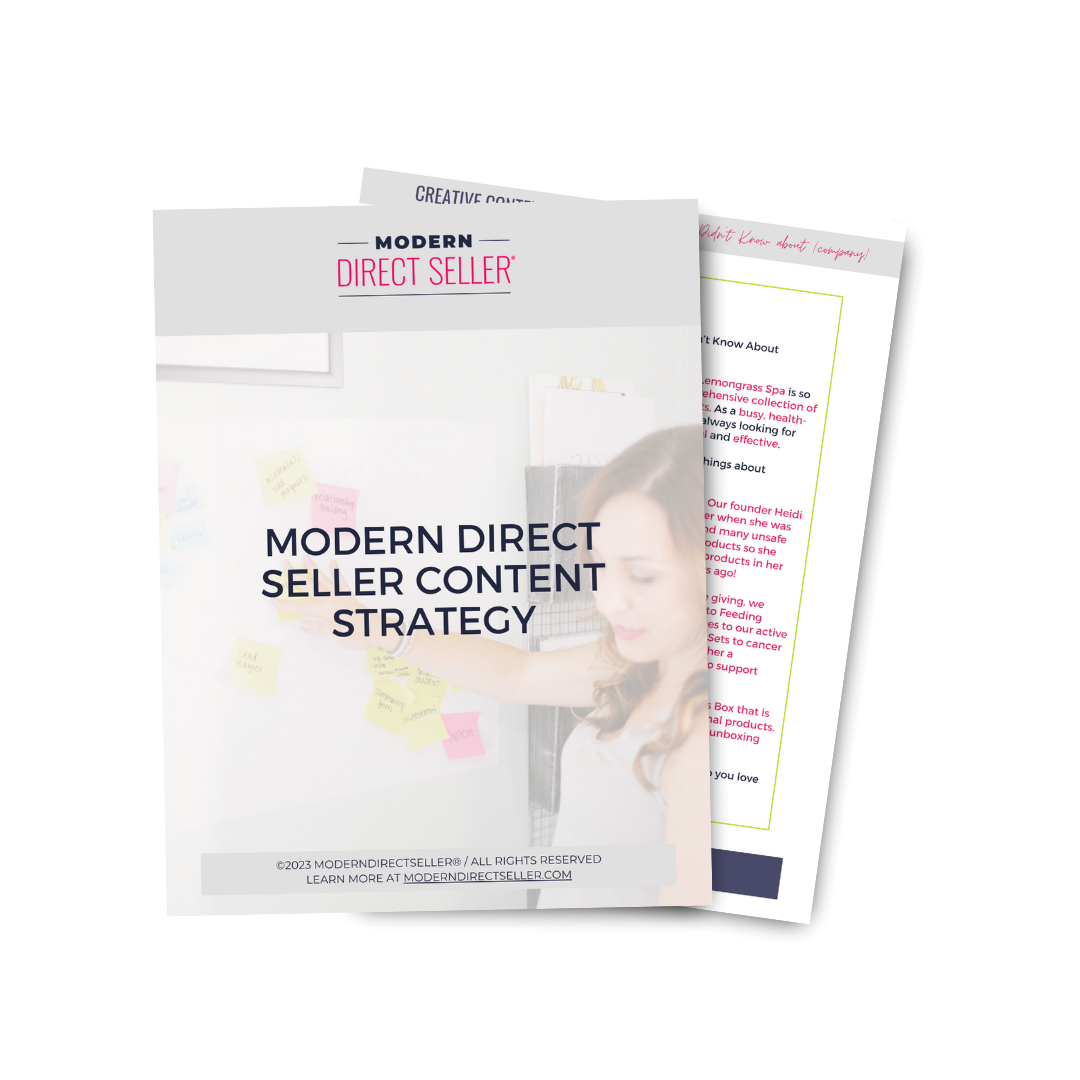 Let me start by saying this–you don't need a TON of time to grow your sales. You can put together a plan with a little bit of effort which can lead to big results. You've heard the saying, "If you want to get it done, give it to a busy mom!" It's so true. How many times have you pulled off what seemed impossible, until it was done. So keep that in mind!
1. Personal Shopping!
There is a lot of competition out there right now with all the big box stores and their sales. Plus with all that extra advertising combined with your customers being extra busy with their holiday season–your customers could be a little harder to reach. But we have a secret weapon that those big box stores don't–we can offer personal shopping. You can offer this service in a few different ways:
Invite them to your house (or driveway, or backyard – social distancing style) for a fun shopping night–serve wine and apps and set it up open house style so customers can drop in and out as they need. You'll build relationships and offer 1:1 recommendations. You can set this up pretty quickly! Shoot a message or text out to your best customers, or those that have been showing a lot of interest. Run to the store and grab some food and beverages. Set up a cute display of your product, and DONE! Start taking orders, girl!
You could also choose to do true 1:1 shopping where you have set appointments for people to stop by your house or a coffee shop where they can shop! This is another great way to build relationships and provide personal shopping for your customers and doesn't require hardly any planning except setting up the appointments.
Another idea is to shoot customers a text with a recommended product that you think they'd enjoy based on what they have purchased or showed interest in in the past. This is super personal, and convenient too for this busy season. You just need a little time set aside to come up with the recommendations and you're on your way!
2. Party in a box!
This is a new idea that I recently heard of that would be worth a shot to get some awesome last minute sales! If you have a great connection to a teachers lounge, an office lunch room or something of the sort… pull together a party in a box! Gather some supplies–catalogs, flyers, maybe even some samples. Put them in a cute gift box or basket with some order forms and drop the box off for a DIY party. Set out a sign that explains how people can place orders and the order deadline. You may gain some new customers too! Again, this won't take much time on your end. Are you seeing a theme? 😉
3. Plan a quick in-person or online show
!
Set the party for 24 or 48 hours out–don't worry about a lot of pre-party prep and just get to it. The key to success will be making sure you and/or your hostess are inviting your guests personally (no mass invites!). Since it is short notice, give some extra incentives to your hostess or give away the rewards to your guests as a thank you for shopping with you! Choose to do a mystery hostess party where one person will reap all the rewards OR split them up between everyone who places an order!
4. Holiday giving fundraiser.
People are in an extra generous mood during the holiday season, and on top of that, some people are thinking about last minute tax write offs. Think about a cause you can do a fundraiser for that would help out that organization–and also help you reach your end of the year goals.  Win-win! Promote the fundraiser in your VIP group, send emails  to your customers you think would be interested in giving, and bam!  
5. 12 days of Christmas deals
.
In your VIP group  a fun thing you can do is a play off the 12 days of Christmas theme! Offer a special each day for 12 days in a row. People love a deal! And this can really help build engagement and interaction in your group, plus generate some solid SALES. If you missed my blog post on VIP Groups, you can find it here.
6. Create bundles.
A great way to make shopping easy for those that don't typically shop for your target customer is to offer product bundles. Pull together several themed bundles such as products for a 3-5 year old preschool boy, a 8-10 year old girl, a hard-to-shop-for aunt, etc. If you offer a kids product, grandmas will LOVE this since they are often asking for help picking out items for their grandbabies! Don't forget moms! Put together an awesome bundle that a mom would love–and make it easy on the hubby's this year!
7. Free gift wrapping!
One last way to get some last minute sales is to offer a free service for your customers such as free gift wrapping. Perhaps you say if they place an order of $100+, you'll even gift wrap it! What a time saving perk for your customers. Now, I will warn you that I did personally offer this service ONE year. And because it was such a success, I was wrapping presents into the wee hours! But, I sure did get a lot of extra sales. Annnnnnd, everyone in my family got presents in gift bags with tissue paper. Ha! 😉 So make sure you LOVE to wrap if you go this route. Or you may think of another free bonus or perk you can offer your customers if they place an order. Get creative!
That's it, friends. 7 Fast Ways to Boost Holiday Sales.
Don't do all 7. Just pick one or two and run with it! I hope these ideas help you with your last big push of 2018! But before I close out this post, I want to be sure you hear this last point, it's really important. Are you ready?!
When you do reach your holiday shipping cut off, give yourself a pat on the back and TAKE a break! We are all busting our buns, amiright? Once you're done, you're done. Sit back, relax and enjoy your family and this magical holiday season.
After you've had some eggnog or glass of wine or that gingerbread latte, do a happy dance to celebrate your success…
You've got this! What will you put in place TODAY to maximize your holiday sales? Share in the comments. I can't wait to hear about what you accomplish in this last big push of the year!