Stand Out: Build Your Personal Brand
Get a Personal Branding Checkup!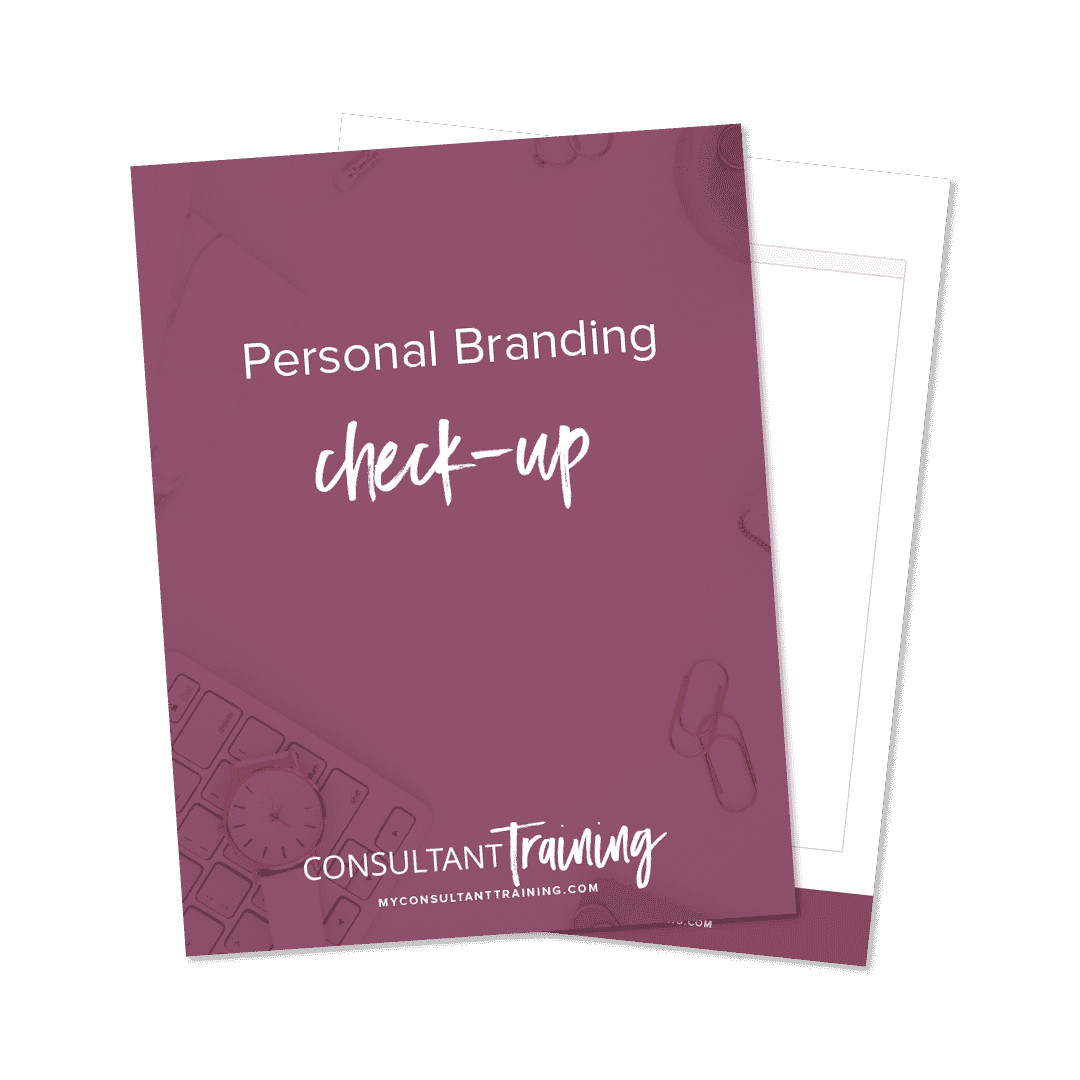 Hey direct selling friend, tell me — what is your brand?
Nope, not your company brand – YOUR brand. What the what?! A personal brand within your direct sales' company brand? That's right. Let's get to business.
Why would I need my "own" personal brand?
You want your customer to remember YOU. There's many others selling the exact same thing and YOU want to stand out. The more you can connect with your customers, hostesses and potential teammates, the better. And, this starts with creating a solid brand image.
How the heck do I brand myself?
Pick a business name. This could be your own name. For example, I am known as Becky's Book Corner and my company is Usborne Books & More. In my most recent venture, I decided to just use my first and last name.
Create a logo. You can DIY it in Canva. Or you can hire a graphic designer. You can even find a pre-made logo or moderately customized logo from a seller on Etsy.
Create a look & feel. Know your colors and fonts. Pick 2-3 colors to match your logo and download the font so you can use it in other materials.
You want your customer to remember YOU and YOUR NAME, not your company's name. That way, when they google it or want more information, they find YOU.
After you have your personal brand established, work it into everything you do! Here are other places you can promote your personal brand:
Buy your name as a URL. You can redirect the URL to your cookie cutter corporate website.
Create a Facebook Business Page: This is your virtual business card so you can be found when searching on Facebook.
Create a website to represent your brand. People can find you and I was able to find my people better. I'm posting and engaging with them on a regular basis.
Develop email campaigns. Meet people where they're at. When they get an email from YOU (not your company), it feels personal and they will open it and read it.
Put your face on everything. It is so crowded on social media. If you're re-posting corporate images, they're going to keep on scrolling. It feels personal when they see your face and you'll get so much more engagement and connection.
Brand your marketing materials. Let your personal brand shine through on all your marketing materials. Get a banner with your personal brand on it. Send thank you notes and mailers with your logo on it. Slap that brand sparkly new logo and contact information on your catalogs, too!
Watch my 11-minute video to learn more tips on personal branding and hear my story about how I attracted a new customer with my personal brand!
How do you brand yourself? What can you start doing now?
Get a Personal Branding Checkup!