Import Usborne Book Titles to Square
Last Update to the Square File: 3/23/2023
We are no longer updating and maintaining the Square file for Usborne / PaperPie. There should be an Excel sheet of all titles in your Back Office that you can use. Please enjoy our other direct sales training!
If you want to accept credit card payments at book fairs or events Square is the way to go.  If you don't have a Square account, you can sign up for one using my referral link to get up to $1000 in credit sales free in your first 180 days.  It is free to sign up for an account and Square will also send you a card reader for free.  After you have signed up for an account, download our Usborne Book Title file for Square using the form below.  This file contains the current Usborne book titles, SKUs and prices in a format that can be imported into your Square item library.  After you download the file, follow the instructions below to import it into your Square account.
Disclaimer: This information and associated files are provided as-is for your information only.  They were created using the best information available at the time.  They have been tested to import correctly and are actively being used by consultants.  We are not responsible for any inaccuracies contained within the files.  Should you decide to use the files you do so at your own risk.  If you have any issues importing the files or discover any missing titles or incorrect prices please let us know so we can correct them.  Thanks!
Get more technical help like this plus access to our courses, masterminds, real-time coaching + support and access to our exclusive rockstar community.
Checkout the Modern Direct Seller Academy today!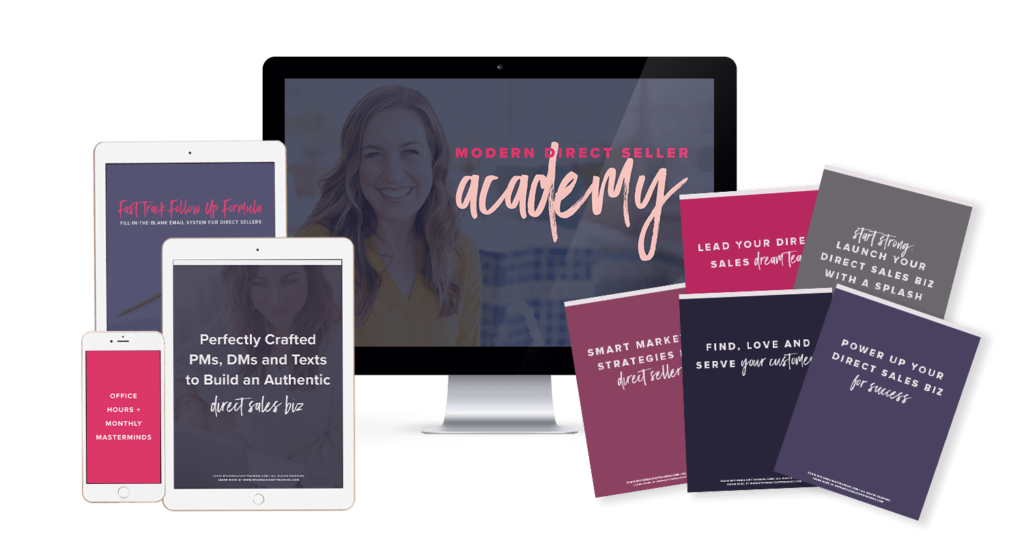 1. Visit "Items" in your online Square Dashboard.
2. Click Import at the top-right of the page.
Note: If Import is not shown in the top-right you'll need to select an item, scroll to Inventory, select a location to import to, click Go, and then follow the steps below.
3. Select Replace Item Library to delete all existing items and replace them with your uploaded items.
4. Drag and drop the Excel file you downloaded above into the upload area or click "select it from your computer" > Upload.
5. You will be prompted to align Square's core product attributes to your imported columns from the Excel file.  Click Confirm at the top-right to begin importing.  If a window pops up asking "Are you sure?" click the "Continue and Overwrite" button.  After a few minutes when Square finishes importing the items, you should automatically be taken back to your Items list and be able to see all the imported items.
Note: Once you click Confirm Import, you're unable to revert back to your previous item library.
6. If you have Sales Tax setup in your Square account, click Taxes at the top of the Items page.  Click the Apply Tax to Items button.  In the window that pops up click the checkbox next to All Items to select all items in the list then click the Apply to Items button.  Be patient because it can take a few minutes for this task to finish.
Would you rather watch a video on how to upload the Usborne book titles to Square?  Check it out below!
Related Posts:
The Square App is showing two prices for some items after downloading a newer version of the file. How do I fix it?
Try signing out and signing back in to the Square App. If that doesn't correct the issue uninstall and re-install the Square App.
Why am I getting a duplicate SKU error when I try to upload the file to Square?
If you open the Square Item Upload file after you download it, Excel may change all the SKUs to scientific notation making a bunch of them the same number. Square won't allow items to have the same SKU so you will get an error when you try to download the file. To fix the issue do one of the following below:
1)  Re-download the original unmodified Square Item file from the email received after filling out the form above. If you no longer have the email you can fill out the form again to receive another email. Make sure to not open the file after it is downloaded to your computer. Upload the file to Square.
2)  Open your Square Item file. Highlight the SKU column and change it to "Number" format. Remove the decimal points. Re-save the file.  Then try uploading the file to Square again.
I clicked the link to download the file in the email I received and got an error. What do I do?
If you clicked a download link that was in an old email you previously received and there has been an update to the Square book title file since that email, you will get an error when you try to download the file.  Fill out the form again on this blog page to get a link to the latest Square book title file.
Do you have a list of the changes that have been made to the Square file?
3/23/2023 –
1/29/2023 –
10/16/2022 –
9/19/2022 –
Added Advent Calendar Book Collection, 9780794553234, 34.99
7/15/2022 –
Add Summer 2022 new releases
4/10/2022 –
Add Spring 2022 new releases
2/3/2022 –
Add January 2022 new releases
11/1/2021 –
Add Fall 2021 new releases
6/24/2021 –
Add June 2021 new releases
5/18/2021 –
Add May 2021 new releases
1/21/2021 –
Add January 2021 new releases
10/17/2020 –
Add October 2020 new releases
Correct Finger Match books prices from $7.99 to $9.99
6/20/2020 –
Add June 2020 new releases
3/23/2020 –
Add March 2020 new releases
1/9/2020 –
Add December 2019 new releases
10/8/2019 –
Add October 2019 new releases
7/12/2019 –
Deleted Spanish characters ¿ and ¡ that were causing an error when uploading to Square
7/8/2019 –
Add July 2019 new releases
3/12/2019 –
Add March 2019 new releases
Change Learning Wrap prices from 8.99 to 9.99
1/23/2019 –
Add January 2019 new releases
10/13/2018 –
Add October 2018 new releases
Deleted a few duplicates
Add the following for singles from packs:

Christmas Picture Book, Single 100000000045 4.99
Weather Picture Book, Single 100000000052 4.99
Picture Book Gift Set, Single 100000000069 4.99
Puzzle Book Pack, Single 100000000076 3.99
7/17/2018 – Correct the prices on the following items from $10.99 to $8.99:
Billie's Animal Hospital Adventure 9781610676076
Billie's Outer Space Adventure 9781610676083
Billie's Underwater Adventure (H) 9781610674560
Billie's Great Desert Adventure (H) 9781610674577
Billies Wild Jungle Adventure (H) 9781610675536
Billies Yummy Bakery Adventure (H) 9781610675543
6/15/2018 –
Added new releases from June 2018.
Corrected price from $8.99 to $9.99 on Sticker Dolly Dressing Around the World 9780794539801.
Add The Writing Box 9780794540456 9780794540456 34.99
Add Magic Painting 2pk 9780794540944 9780794540944 9.99
Add Coloring Book Collection 9780794540432 9780794540432 24.99
Add Big Book of Fingerprint Activities 9780794540715 9780794540715 29.99
Add 10 Days to Addition Mastery Learning Wrap-Ups 18343077016 19.99
3/9/2018 – Add March releases.  Added new SKU on Anna Hibiscus Book 3 and 4.
12/17/2017 – Add December releases.  131 titles total added.  Change file from a CSV to XLSX (Excel) file since Square will now accept Excel files for upload.
10/6/2017 – Add mid-season releases.  31 titles total added.  Correct price of #1 Spotter from 4.99 to 5.99.
9/8/2017 – Fixed block of barcodes with last 5 digits of the ISBN 605xxx. The preceding digits in the barcodes should be 9781933 but were 9781610.
8/26/2017 – Correct there's a Mouse About the House 9781601304193 (is now $11.99 but was incorrectly $10.99 in previous versions).  Add 49 other missing titles including Mini books, Fizz and a bunch of Library quality books.  Add a "LocationEnable" column which is needed for users that have multiple locations enabled in their Square account.
8/19/2017 – Add Shine-A-Light: In the City, 9781610675994, 12.99, H
7/26/2017 – Add mid-year releases for July 2017.  91 titles total were added to the file.
6/17/2017 – Add new releases for June 2017.
4/24/2017 – Add Rain Forest Masks P, 9781610675475, 11.99.
3/31/2017 – Add Town and Country, H, 9781610675499, 12.99 and Listen and Learn Get Ready for School, BD, 9780794539856 19.99.
3/30/2017 – Add Rubber Stamp Activities, SH, 9780794540074, $19.99. Correct SKUs for Jack Russell #1, #2, #3, #4, #5, #6, #7 paper backs. Add SKUs for a single book broken up from the following collections: Phonics (100000000021), Peek Inside (100000000014), That's Not My Zoo (100000000038), Beginning Reference (100000000007).
3/17/2017 – Add Jungle Magic Painting Book and Under the Sea Magic Painting Book.  Add the 21 new releases for March 2017.
3/12/2017 – Add Coding for Beginners Using Python.
2/11/2017 – Add Oceans Foil Art and Patterns Foil Art.  Append SKU to item descriptions to make items searchable by SKU in the Square Point of Sale (POS) app (this allows use of a barcode scanner).
1/22/2017 – Add new titles released in January 2017.
11/22/2016 – Replace new title file with "SquareItemUpload_AllTitlesAsOf20161025d.csv" which corrects the price of That's Not My Snowman from $4.99 to $9.99.