Congratulations!
I'm *beyond* excited for you to begin your book lady (or man) adventure! You're off to a great start because you're interested in LEARNING and GROWING through training – and, this is the spot to do it! To keep it simple and help you focus on what is most important, here is a simple plan to follow for the next 30 Days. Each item on the to-do list is quick, easy and  completely do-able between managing kids, making dinner, being carpool mom and taking care of life. You can do this. Because you're awesome.
I highly recommend printing the workbook so you can easily jot down notes, check off the training you've completed and have it by your side for easy reference as you begin this adventure. DOWNLOAD THE 30 DAY LAUNCH WORKBOOK NOW!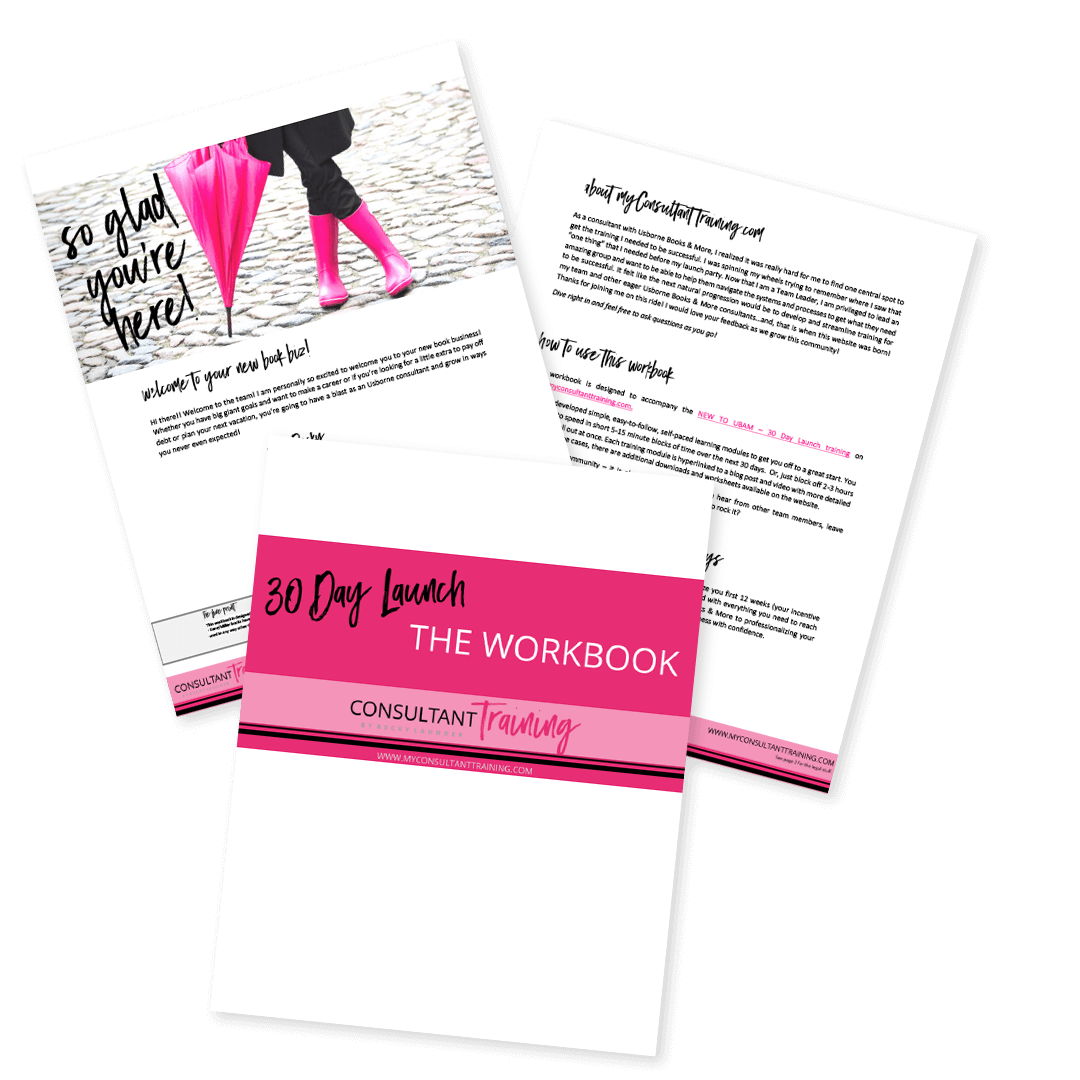 In your first 30 days the following topics will be relevant and timely.
Begin here and work at your own pace as you complete the 30 Day Launch Training!
Each link below includes an introduction to read, a quick video (usually 3-8 minutes) and then a short to-do list. Make sure to join the community by leaving your comments on each topic. Are your ready to rock it? Let's do this!
Advanced Topics
Now that you made it through your 30 Day Launch Plan, check out some of these more "advanced" topics to help you continue to grow your book biz.
ready for more?
If you're looking to up your game as a Modern Direct Seller, you've got to check out our Academy. With access to the Grow Your Direct Sales Course Bundle, Fast-Track Follow Up Formula, Perfectly Crafted PMs, DMs and Texts, monthly masterminds, tech talk and office hours — you'll join an elite group of direct sellers running their businesses like a boss. Learn more about the Academy.